Sightseeing course that can sense characteristic and charm of Agunijima bodily more deeply. Is wrapped in the rich sun of southern country and gentle island wind, and is island sounding out report leisurely relaxedly. Please enjoy atmosphere of island to be charmed by so as to walk.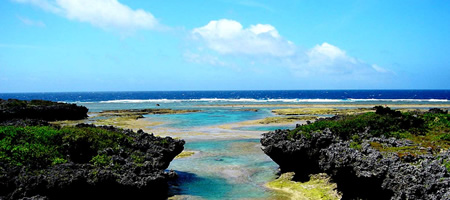 Film location
Tourist attraction
Visiting "love of nabii" locations course
Japanese movie that open Manager Yuji Nakae produced "love of nabii" (nabiinokoi) on December 4, 1999. Work of musical that appointed a lot of influential figures of Okinawa folk song, and was based on music and laughter. We go round the locations.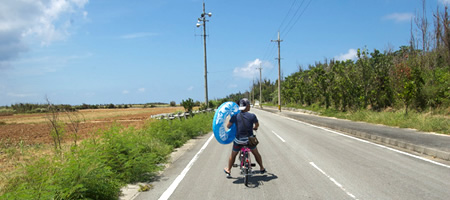 Tourist attraction
Cycling
It rotates by bicycle! Cycling course
Cycling while we feel the bright sun and island wind to fill the body is most suitable for walk of island that the arrangement of houses of Fukugi, magnificent nature, mysterious Mitake and haisho, slow time flow through. Encounter with islander lets pleasure double, too.