Home > For first-time visitors
For first-time visitors
What are foxtail millet country archives?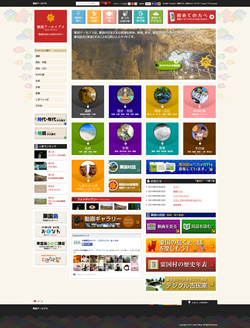 We plan construction of area community (activation) which is essence of collection business of archive contents in "foxtail millet country archives".
Archive (preservation accumulation) does documents, document that there is connection in old photograph which we call local people in "foxtail millet country archives" and collected, old tool, Agunison with area participation type.
Scanning of photograph or hearing of incidental information are pushed forward in cooperation with school and subsection in Aguni-son, friend from the same town society, and elderly person tells children and hands down mind of Agunison process "tuji" peculiar to, and, also, what interchange beyond generation brings about does these gleanings (showpiece) with one of the aims.
Function introduction

Correspondence (automatic translation) to multilingualization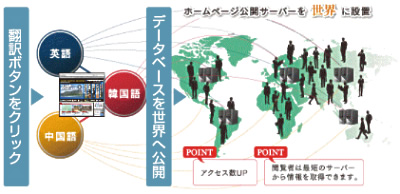 We install "the Translate button" of each language in each page. Sentence of all pages is translated into various language automatically by clicking button.
Translation to 6 languages (English, Chinese (kantai / hantai), Korean, Spanish, Portuguese) is possible for this automatic translation.

GPS map function good use of smartphone and tablet terminal is possible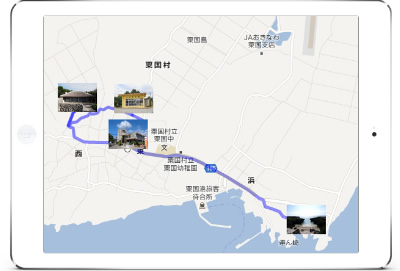 Sightseeing information reading of the neighborhood of present location using GPS
We utilize GPS function of smartphone and tablet terminal and can read sightseeing information such as photograph and video of the present location neighborhood.
In addition, we are connected for convenience of tourist, satisfaction improvement to be able to perform route guidance from the present location to sightseeing spot which wants to be visited.
We can read photograph of the good old days, too
Because we can read old photograph of current residence which we uploaded beforehand about tourist attractions, we can learn while enjoying old differences now.

Of contents by card-type database introduction archive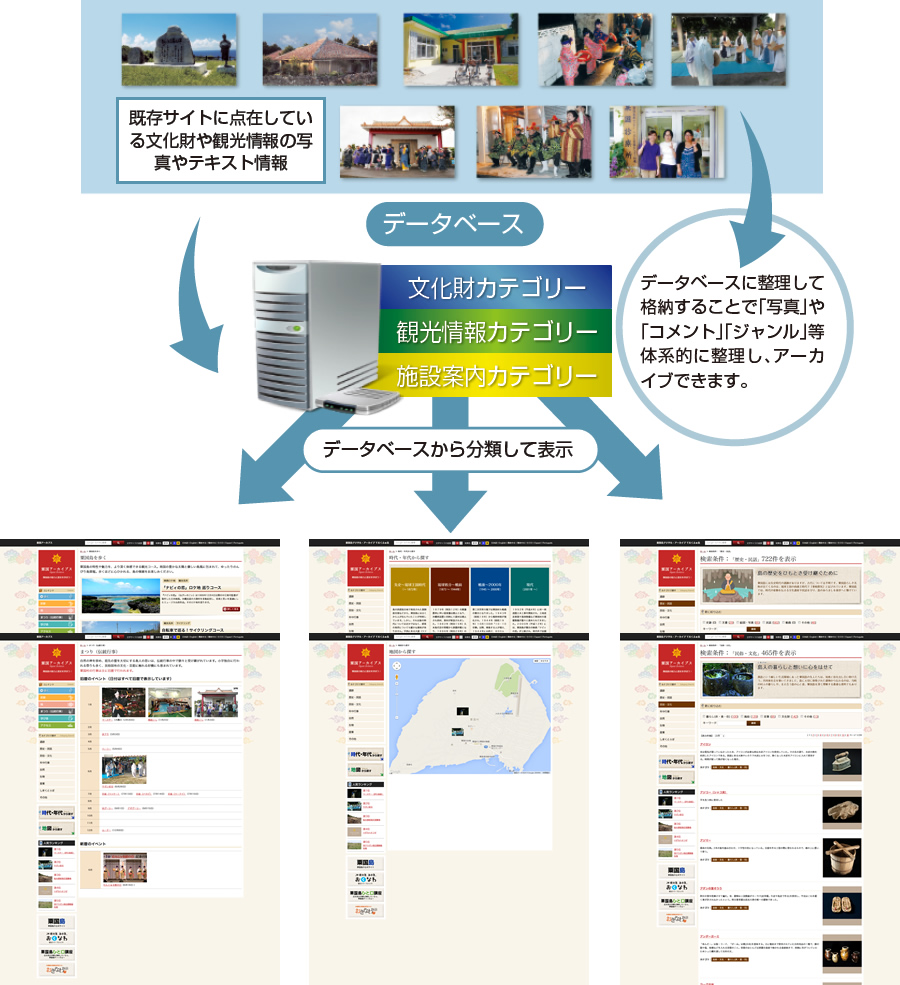 Recommended environment
Recommended browser
We recommend the following browser to have you are safer and use comfortably in our site.
※It is not available or we may not be displayed depending on setting of browser definitely under the recommended environment either.
It is Chrome, Firefox, Safari more than Internet Explorer 9
About JavaScript function
We use JavaScript function to raise convenience and visibility in our site.
We hope that you validate JavaScript by setting of browser and use.
※When JavaScript is set by invalidity, function in site becomes available.
About plug in
In our site, the following plug in is necessary in some pages.
Adobe Reader (http://get.adobe.com/jp/reader/)
Terms of Use
Disclaimers
We are about contents published in foxtail millet country akabusu (it is said as follows with "this site") with extreme caution, but this site does not take any responsibility about all acts that user performs using information of this site. In addition, we do not take responsibility for all for the damage, loss that we took because user accessed this site under any circumstance in this site.
Copyright
Information (sentence, photograph, illustration, image, video, sound, program) published in this site becomes a target of copyright. In addition, this site becomes a target of copyright as compilation, too, and we are protected together by Copyright Law. We convert without permission and cannot quote unless it was detected in Copyright Law including "reproduction for private use" and "quotation". In addition, we cannot modify contents of this site.
Link
Link to this site is free in principle.
When you set link, please specify that it is link to this site.
In addition, please do not perform link setting to let you display page of this site in frame.
Please note that we change each file such as documents on this site and contents without notice or you may be canceled.
Please note that contents of website of origin of link may ask cases against laws and ordinances and policy of law for deletion of link.
Privacy policy (privacy policy)
In foxtail millet country akabusu (it is said as follows with "this site"), we handle about collection, the use, management of personal information appropriately as follows and act for the making of homepage that you can use to all of you in peace.
With personal information
We say information that can distinguish authorized individuals such as address, full name, phone number, E-mail address that received offer through this site.
Limit of collection of personal information
When we collect personal information through this site, we make purpose of office work clear and collect information of range necessary for the purpose. In addition, we should be provision of information (registration) by intention of user.
Appropriate management of personal information
Manager manages personal information that we collected through this site appropriately to prevent loss or theft, the wrong use. In addition, personal information that became unnecessary scraps immediately and surely.
Limit of use offer of personal information
We use personal information inside unless we establish in ordinance of privacy protection other than the purpose that we collected and do not provide outside.
We demand in particular from offer when it is necessary and offers personal information outside to handle personal information appropriately.
Coverage
This privacy policy is applied only in this site.
Laws and ordinances, the observance and review of model
This site observes Japanese laws and ordinances applied about personal information to hold, other models and reviews contents of this policy appropriately and acts for the improvement.
Contact
Please inform of inquiry about the handling of personal information of this site at the following.
Aguni-son government office
Location 〒 901-3702 Aguni-son, Okinawa character east 367
Telephone /FAX TEL 098-988-2016 / FAX 098-988-2206